WildLupin.com / brc05_0347
Carla Freestep
Burning Man 2005
Please contact the photographer before using any images:
wildlupin@aol.com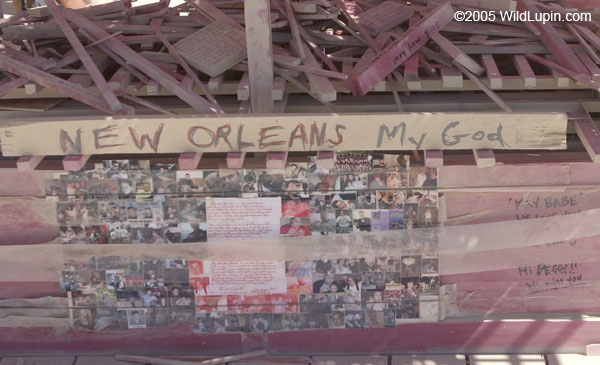 You can't read it but below New Orleans, there is a suicide note, along with a gallery of photos of this man with his family, friends, and baby daughter.
All photos ©2005 Carla Freestep. Please email WildLupin@aol.com before using these images.
Back to WildLupin's photo page ……. Back to WildLupin's Homepage