Burning Man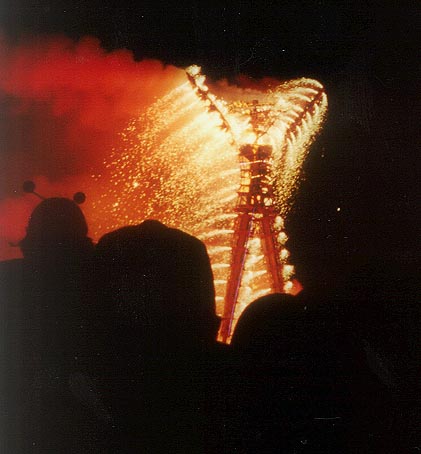 WARNING: These pages contain nudity.

What is Burning Man? It's hard to describe concisely. For one week each year, thousands gather upon the Nevada desert: Artists, musicians, dot-commies, freaks, free spirits and open minds all leave reality behind. Camping out together in a harsh, unforgiving desert environment, it's a community of interdependence and cooperation, known as Black Rock City.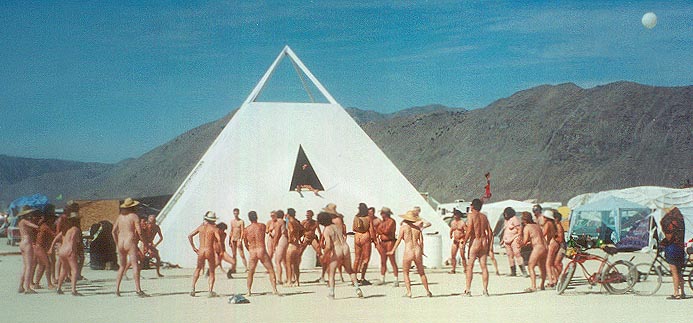 2000 was my first Burning Man experience, and if I wasn't there, I wouldn't have believed it. This was the scene that greeted me the first morning.

Burning Man is almost overwhelming in its sensory stimuli. Everywhere is art, color, music, action. From glamorous drag queens to gypsies to goth, individuals are as eye-catching as possible.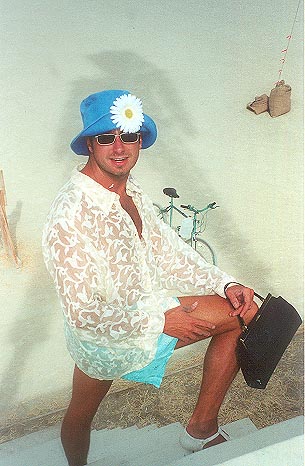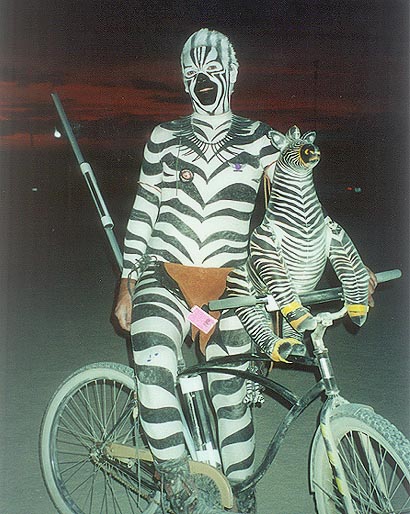 standing in the shadow of the man.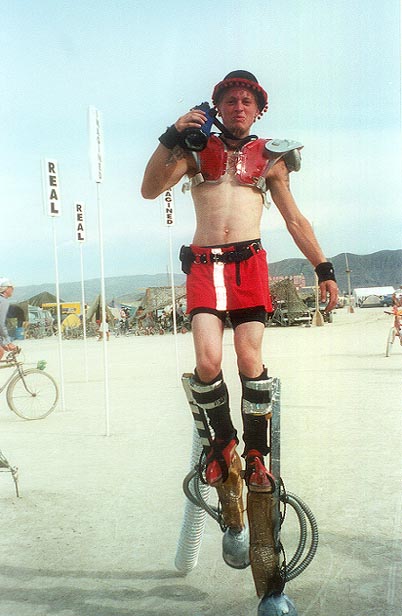 On the left is Halcyon, an interesting creature to say the least. Click on his pic to go to his website (which also has more links to Burning Man).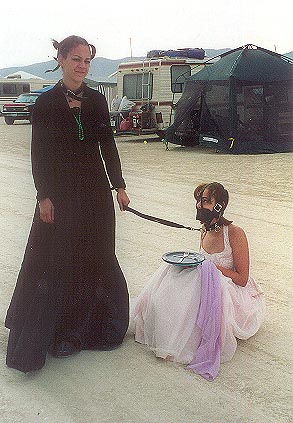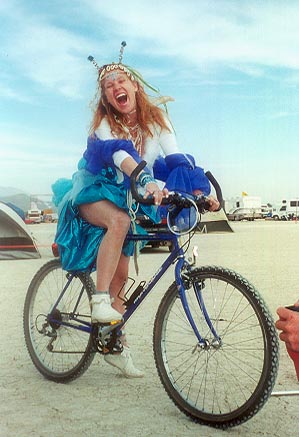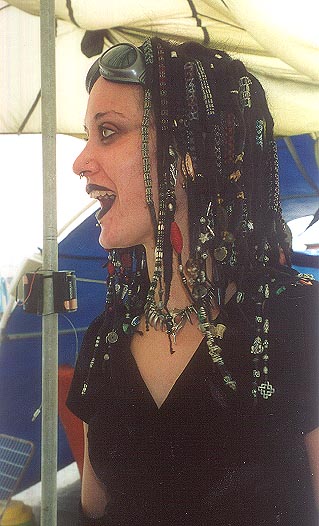 Like I said, all kinds come together.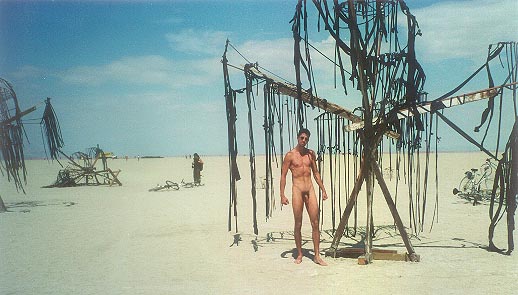 Well, okay, so he isn't dressed flamboyantly, but he caught my eye anyway. ;)